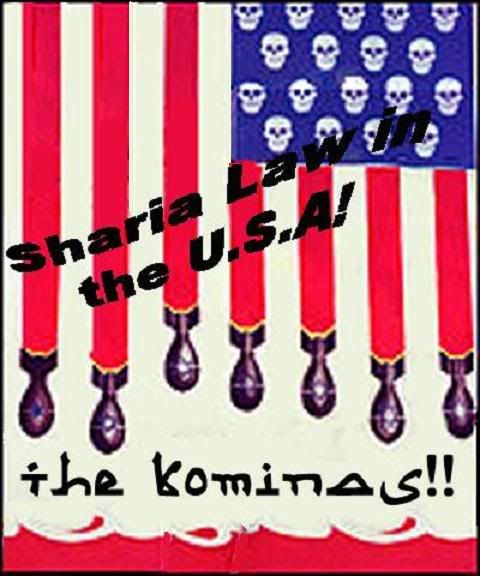 click image to be directed to a streaming version of The Kominas' "Sharia Law in the U.S.A"
Final version of Sharia Law in the USA recorded by Dana Chisholm, on an Apple computer in war torn Lexington, Massachusetts.

Sound bytes were taken from The Atomic Cafe and Blazing Saddles, and Counter Strike. Female vocals done by Kudret Usmani. Orig poster by Hezbollah, refined by Basim Usmani.